Join our Diwali celebration at Neuralink! Enjoy a 25% bonus on all investments for the next five days. Embrace prosperity and success this festive season. Happy Diwali!
Happy Diwali to all! As the festival of lights brightens our lives, we at Neuralink are thrilled to join the celebration. Diwali, a time of joy, prosperity, and new beginnings, inspires us to bring something unique to our valued clients and community.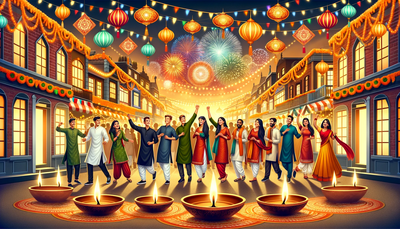 We're excited to announce an exclusive offer that lights up your Diwali investment journey. In the festival's spirit, we're offering a 25% bonus on all investments for the next five days. It's our way of saying thank you and contributing to the festive cheer.
Why this offer?
Diwali symbolizes the victory of light over darkness, knowledge over ignorance, and good over evil. In these times, spreading positivity and growth is more important than ever. Investing in your future aligns perfectly with the essence of Diwali – ushering in prosperity and success.
Here's how it works:
Any investment made during the next five days will automatically receive a 25% bonus, adding more value to your investment portfolio. Whether you're a seasoned investor or just starting, this is a fantastic opportunity to enhance your financial growth.
Let's embrace the spirit of Diwali together.
Lighten up your investment portfolio just as the Diwali lamps lighten up our homes. We are wishing everyone a prosperous, joyous, and luminous Diwali. Let's make this festival a beacon of hope and success for all.