Unlock the future of the Neuralink Network! Our blog starts with a deep dive into staking, investment tiers, and upcoming features. The opportunities are endless, from lotteries that can triple your investment to events with $50K prizes. Don't miss out!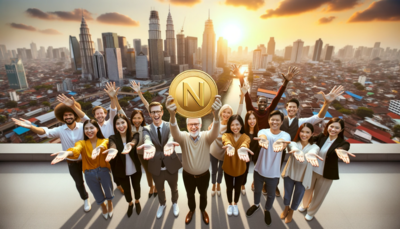 Kickoff: Welcome to the Neuralink Network Blog
Fresh Drops: What's New on the Platform
Big things are happening at Neuralink Network, and we're not just talking about this new blog. We've been grinding behind the scenes to provide a faster, more efficient platform. Here's a rundown of what's new: Speed and Efficiency First off, we've made some significant under-the-hood changes. The result? Faster transaction speeds and lower costs for you.
NFTs Go Live
We're thrilled to announce that NFTs are now live on the platform. And guess what? Our tiers are the first utility NFTs, with many more to follow.
Staking is Here
You asked, and we delivered. Staking is now live. You can stake your NEURA tokens and start raking in those rewards if you qualify.
Challenges on the Horizon
Our challenge code is locked and loaded. Keep your eyes peeled for the first challenge, set to drop within the next week.
New Blog, Who Dis?
You're reading it! This blog is our new home for long-form content, which will be the basis for future social media posts.
Decentralized Exchanges: Coming Soon
We've started preparations to list NEURA on decentralized exchanges. Stay tuned for more details in our next post.
Stake Your Claim: How Staking Works
Staking on Neuralink Network is designed to be as straightforward as possible. Here's a step-by-step guide to get you started:
How You Get a Tier
The platform looks at your investment and those who joined using your referral link (only direct referrals count). Based on this, you're assigned a tier, which gives you access to one of three investment pools.
How to Stake
Go to the staking section in the app. Choose an investment pool you have access to. Decide how much you want to stake and confirm.
What Happens Next
Your stake will be "pending" until midnight. You can cancel or increase your stake amount until it starts. All stakes are processed a few minutes after midnight every day.
Important Points
Once staking starts, it runs until the end of the staking period. No cancellations are allowed. All stakes are auto-renewed. To stop, you must terminate the stake before the end of the staking period. If you terminate, the staking ends at midnight on the day it was supposed to end, and the staked funds return to your wallet. Staking rewards are paid daily, based on the APY of the investment pool. You can have only one active stake per pool. If you stake again during an active stake, the new and old stakes combine when the first one renews.
Climb the Ladder: Understanding Tiers
Tiers are a big deal here at Neuralink Network, and they're tied directly to your investment level. Here's what you need to know:
How You Get a Tier
Your investment and the investment from your direct referrals determine your tier. You must invest at least $10 to qualify for the first tier. After that, your investment and your network's investment count toward your tier.
What Tiers Get You
Each tier comes with its own NFT, stored in your default wallet. These NFTs are yours to keep but can't be sold or moved. Tiers are cumulative. The benefits and requirements build on each other. Each tier comes with bounties. Reaching a new tier rewards you in NEURA and USD, which you can withdraw through crypto.
Where to Find Tier Info
A complete list of tiers and their benefits is available in the staking section of the app.
Dive In: Available Pools for Staking
We offer three distinct investment pools, each with its benefits. Here's a quick rundown:
Vanguard Fund APY: 2.5% Lock Period: 24 hours
Mastercraft Fund APY: 6.5% Lock Period: 5 days
Arbitrage Aegis Fund APY: 12% Lock Period: 30 days
We designed these pools with you in mind—to serve our community and redistribute wealth to participating members. This investment channel is your opportunity to generate income and capitalize on future opportunities in the pipeline. So, pick the fund that aligns with your investment goals and jump in.
Closing Thoughts: What's Next for Neuralink Network
This update is just the beginning. We've got a pipeline bursting with new features that will redefine how you interact with Neuralink Network. The opportunities are endless, from lotteries that can triple your investment to events with prizes up to $50,000. And let's not forget the challenges—more ways to earn and maximize your rewards. So, what are you waiting for? The future is bright, and it's happening right here. Take your chance to be a part of something revolutionary. Jump in and seize the opportunity.